How we help you to feel better
About us
Croydon Talking Therapies Service is part of the Improving Access to Psychological Therapies service (IAPT). Our service is free and confidential and available to anyone 17 years and older registered with a Croydon GP.
We offer talking therapies for people experiencing mild to moderate depression, general anxiety and worry, panic attacks, social anxiety, specific phobias, traumatic memories and obsessive compulsive disorder. We also offer help and support for people experiencing stress due to living with a long term health condition as well as talking therapies for relationship difficulties.
At times we may not be the best service to help a person. In that case, we'll suggest alternatives that are more likely to meet your needs and put you in contact with an appropriate service.
What we offer
We try to ensure that the type of help offered to you best matches your current needs.
You will have an initial telephone assessment typically lasting around 20 – 30 minutes to establish what you are currently seeking help for and whether we are the right service to support you or if we can help you find support elsewhere.
There a many different types of talking therapy including Cognitive Behavioural Therapy (CBT) and counselling. Talking therapy can be delivered in lots of different ways.
You can download a copy of our service leaflet here
You can read about different types of talking therapy on the NHS website and Mind website.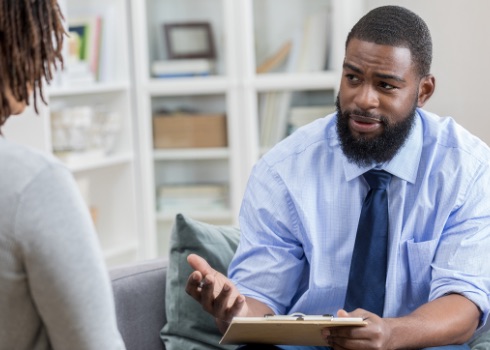 We offer a range of therapies: